Book - RBMC: The First Four Years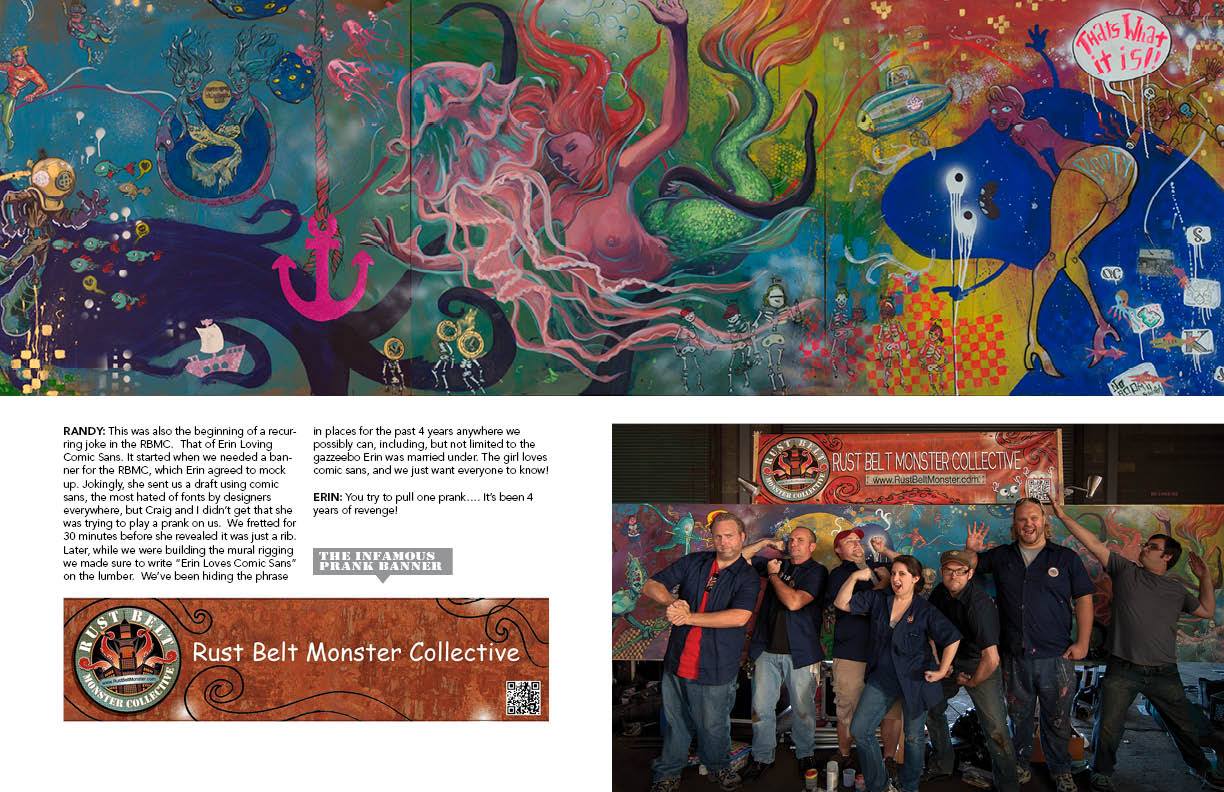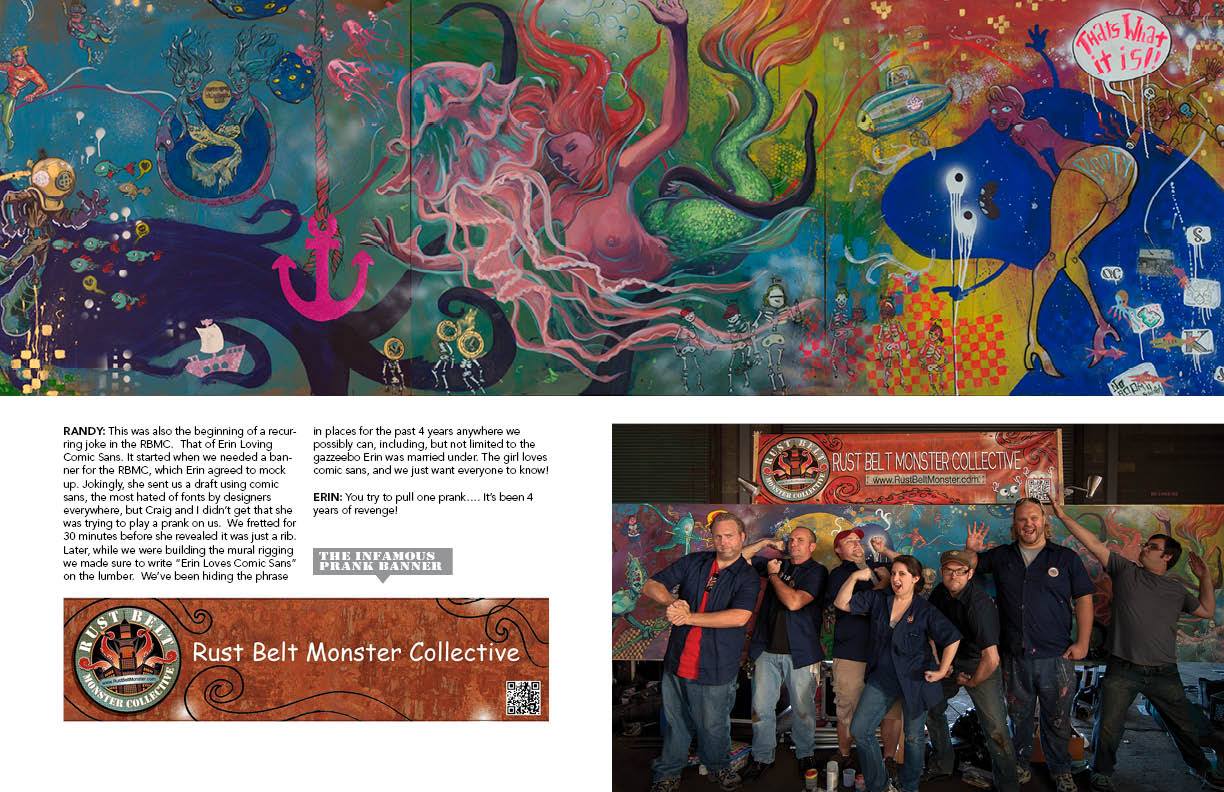 Book - RBMC: The First Four Years
What began as a weekly art blog has turned into a colorful expression of civic pride for the Rust Belt Monster Collective. Tim Switalski, Ben Hale, Jim Giar, Randy Crider, Erin Schechtman andCraig Worrell are six accomplished illustrators who work together to create improvised, collaborative paintings, usually in a live setting.
The Rust Belt Monster Collective present their First Four Years. High quality reproductions of their murals, complete oral history, and art from each individual artist. Follow along with the Monsters as they collaborate and grow.
Act Fast! 100 books come with a special slip cover and signed by all of the Monsters!